Learn everything you need to know about using Anki in a comprehensive series of lessons and video tutorials designed by the original AnKing team.
We will teach you:
⚔️ Exact strategies we used to slay the boards
💡 How to use Anki like a pro
⏳ How to study more efficiently
💞 Workflows that give more time for family and friends
🎨 The art of beautiful flashcards
✨ Important Anki add-ons (over 60!)
🤓 Advanced study techniques
🙌 Much more!
Click here to read about why we made this course.
Benefit from Using Anki NOW with our Butler Add-on
We designed a special add-on just for students of this course. The Anki Palace Butler add-on eliminates the tedium involved in setting up Anki by installing 60+ add-ons and optimizing Anki's settings for use in medical school so that you can focus on studying instead of wasting time wrestling with Anki.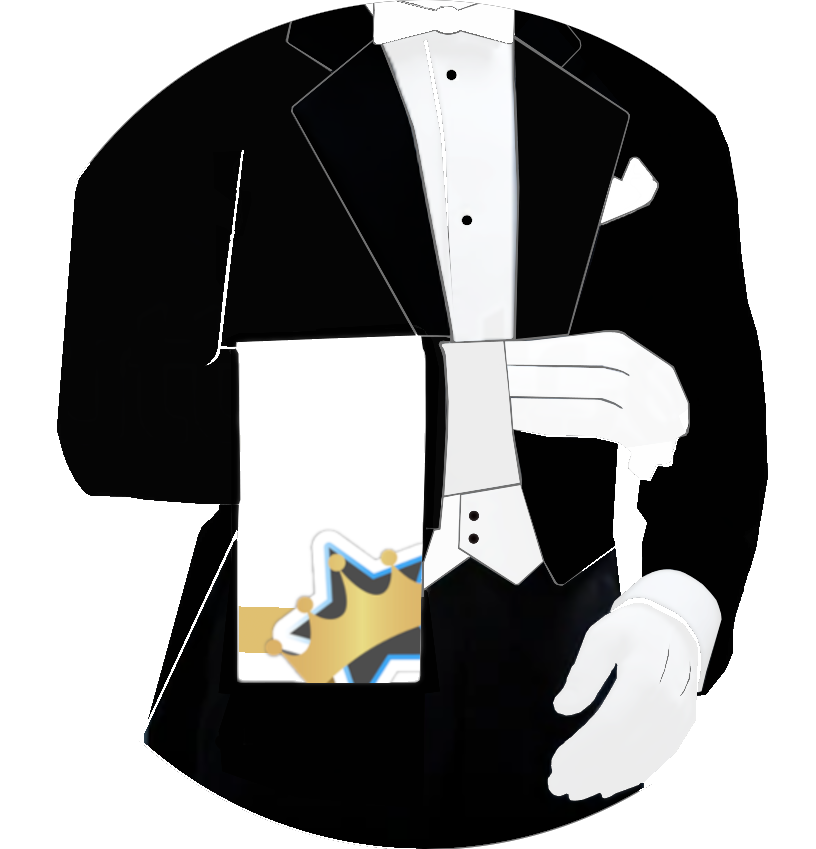 Course Curriculum
Preview some of our lessons below
"The AnKing tutorials were so great because they guided me to use Anki in a more effective and streamlined way. Nick and the rest of the team introduced me to several advanced techniques that now I use on a daily basis" - OC, University College Dublin
"Medical School is synonymous with late nights and or early mornings. Nothing is worse than doing cards at 2am when everyone is asleep and realizing you need an add-on you don't have or you messed up your deck and don't know how to fix it, but no one is awake to help you. Enter the AnKing. They are simple, clear, and quick! Best part is, much like a medical student, their content never sleeps. I can't tell you how many times their videos have saved me!" - Brian P., University of Utah School of Medicine

We are originally four medical students attending the University of Utah School of Medicine and have since expanded to include many others. We love Anki, but found it very difficult to use at first. We originally made a few videos to help our classmates and eventually decided to keep making tutorials so we could share with all Anki users worldwide. Many of us are members of The Church of Jesus Christ of Latter-day Saints and believe that serving others is what brings true happiness. We hope you enjoy everything we have put together for you!

If our YouTube videos were a Corvette, this course is a Lamborghini. We took all the important things we've learned about Anki and put them into an organized course that walks you from beginner to expert.

A few things this course has that our YouTube videos do not:

• The Butler Add-on. Configure your Anki add-ons and settings in just a few seconds!
• More organized flow. This course was designed to be done in a logical order so that each lesson builds on the previous.
• Practice files. This course has downloadable files so that you can practice along with us!
• Up to date. Many of our YouTube videos were made on Anki 2.0 or older versions that no longer look like the current version. These videos are up to date and will stay that way.
• Experienced knowledge. Our first YouTube videos were made when we'd only been using Anki for a few months. Now we've used Anki for a couple of years and we understand the best practices much better.
Everything that was free remains free and we will continue producing free content!
This course is intended for those who are beginning with Anki. It will take you through everything you need to set up Anki and use it effectively for whatever you are studying.
All the add-ons listed in Lesson 6 in the course curriculum above are included plus some of our beta add-ons (including the Study Timer, Custom Background and Gear Icon and Browser Resizer add-ons). In total, over 60 add-ons.
Please fill out an application for financial aid here.
No, this is separate from our Patreon.
No, it does not. We are working on this and it will be released as a separate project. If you would like to stay up to date, sign up for our email list: www.ankingmed.com/sign-up
The income from this course is going towards funding the development of more software for Anki and learning. This reddit post discusses our plans in detail. We are committed to being transparent and open with all of our projects.